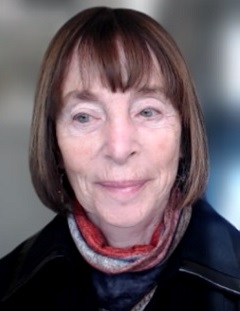 The HCII2023 Conference is proud to announce that the 2023 recipient of the 'HCI MEDAL FOR SOCIETAL IMPACT' is Sara Kiesler, Hillman Professor Emerita of Computer Science and Human-Computer Interaction, at Carnegie Mellon University, and Program Director of the National Science Foundation. We celebrate her work in bringing concepts and methods from social psychology and social sciences to the fields of Human-Computer Interaction and Robotics that helped create a new interdisciplinary field of Human-Robot Interaction, and her efforts in founding the Journal of Human Robot Interaction as Editor.
Her research has contributed to our understanding of the social dimensions of computing and the internet, including the emergence of new forms of distributed work and science, of commerce, of changes in how people communicate and keep in touch, of group interactions in social media, and of emerging threats to privacy, security, and information authenticity. Her books, Connections, with Lee Sproull, Culture of the Internet, and Distributed Work, with Pam Hinds, had a wide influence on both researchers and practitioners.
Sara has been elected to the American Academy of Arts and Science and the National Academy of Engineering. She has received the Association of Computing Machinery's Special Interest Group on Computer-Human Interaction (CHI) Lifetime Achievement Award, awarded to individuals who have made extensive contributions to the study of Human-Computer Interaction and who have led the shaping of the field. She also received the Human Robot Interaction Lifetime Service Award, the InGROUP McGrath Lifetime Award, the International Communication Association Williams Prize, and the Allen Newell Award for Research Excellence. She is a Fellow of the Association for Computing Machinery, the American Psychological Association, and the American Psychological Society. She served as a board member of the Computer Science and Telecommunications Board of the National Academy of Sciences. She was a long-time Director of American Institutes for Research, a nonprofit research company that specializes in education research and evaluation.